The Humour Foundation is a public company limited by guarantee and is governed by an independent Board of Directors chaired by Rebecca Ong. The Directors do not receive payment or benefit of any kind. The Board meets regularly throughout the year. The Humour Foundation is led by the CEO who is strongly supported by the leadership team who have held senior roles across the commercial and not-for-profit sectors. The Humour Foundation is a national organisation with an office in Sydney and staff located in other states.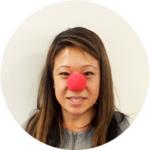 Rebecca Ong
Chair Person
Bachelor of Commerce (Finance), Bachelor of Laws
Rebecca was appointed as a Director on 21 September 2016 and Chair in October 2021. Rebecca is currently General Counsel and Company Secretary at MA Financial Group Limited with responsibilities for legal, compliance and company secretarial activities across the group. Previously she was Regional Counsel at UBS, with responsibilities for UBS' Asset Management businesses covering Asia Pacific. Rebecca has over 15 years of experience across a broad range of areas that include mergers and acquisitions, funds management, corporate, regulatory and governance. She was admitted as a Solicitor in New South Wales in 2005 .
I love being a board member because it it is a way in which I can contribute to an organisation that provides services that are both tangible and meaningful to the community at large. It is fantastic to be a part of an organisation that continues to evolve with the support and commitment of its wonderful directors, management and performers.
Mike O'Brien
PhD, FRCSI (Paed), FRACS (Paed)
Mike was appointed as a director on 8 March 2017. He went to medical school at University College Cork, graduating in 1989. His early career was spent working in a number of UK hospitals, before relocating to Melbourne. Mike is a Paediatric Urologist at The Royal Children's Hospital, Melbourne and has been the Medical Ambassador for the Clown Doctors since 2015.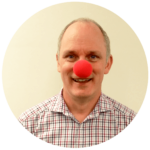 I love being a board member because it gives me the opportunity to give back in a meaningful way to an organisation that gives so much to others.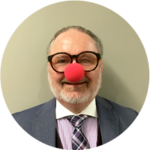 Peter W Jess
Diploma of Business Studies (Accounting), Post Graduate Diploma Finance & Planning, Masters of Commercial Law, Chartered Accountant, Certified Public Accountant, Chartered Tax Advisor, Chartered Secretary & Administrator
Peter was appointed as a Director on 17 January 1997. Peter was a founding member of the Foundation and is currently Treasurer. Peter is the principal of PJA Accountants and a Director of the Nova Peris Foundation, Image Sportivo Internationale Pty Ltd, Sports Health Check Foundation and the Community Concussion Research Foundation.
As a co-founder of the organisation, I believe the power of humour to be a powerful agent of diversional therapy. Diversional therapy is not fully explored as an adjunct to traditional clinical medicine, but the results we have been observing in both the paediatric and aged care sectors underscore why it is such a powerful medium. The need for work is evident through the demand for the programs delivered.
David Pettigrew
Bachelor of Arts History and Economics
David was appointed as a director on 24 June 2009. David has worked in the not-for-profit sector for over 25 years and is currently the Founder and Director of Nourish NFP Pty Ltd, a consultancy to the not for profit sector. He is also the Director of Nourish Analytics a software provider to the not for profit sector.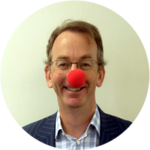 I love being a board member because Clown Doctors and Laughter Care specialists bring joy and support to two groups that need us most at very vulnerable times of their lives; helping children in hospital when they are sick and those in aged care with dementia. In both cases The Humour Foundation is using the proven health benefits of humour to bring real change to the lives of the people we visit. As a board member I'm intensely proud of the work our team does and I've seen at first hand the magic that our Clown Doctors bring to children in hospital and our Laughter Care specialists to our older friends.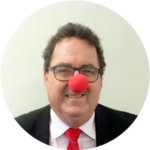 Damien Meredith
Bachelor of Education, Masters of Business Administration
Damien was appointed as a director on 24 June 2009. Damien is the Chief Executive Officer of Kia Motors Australia. Damien is also Chair of The Nova Peris Foundation, a director of The Community Concussion Board and D. Meredith Pty Ltd.
I love being a board member because of the wonderful performers, staff, volunteers and board members who make a difference. Collectively we bring humour, happiness and laughter in challenging circumstances… who wouldn't want to be involved.