The Humour Foundation is a national registered charity that offers emotional support and laughter to hospitals and aged-care facilities throughout Australia.
Formed in 1996, The Humour Foundation was created in response to the Port Arthur massacre, and co-founded by the late General Practitioner Dr Peter Spitzer, and professional performer Jean-Paul Bell.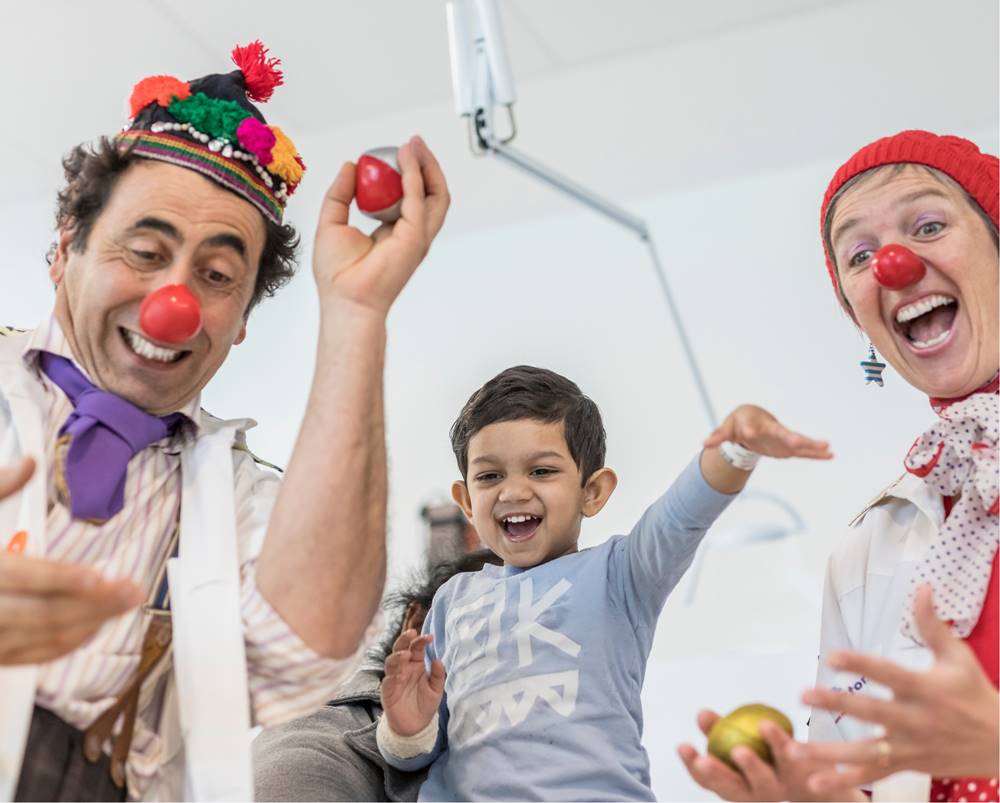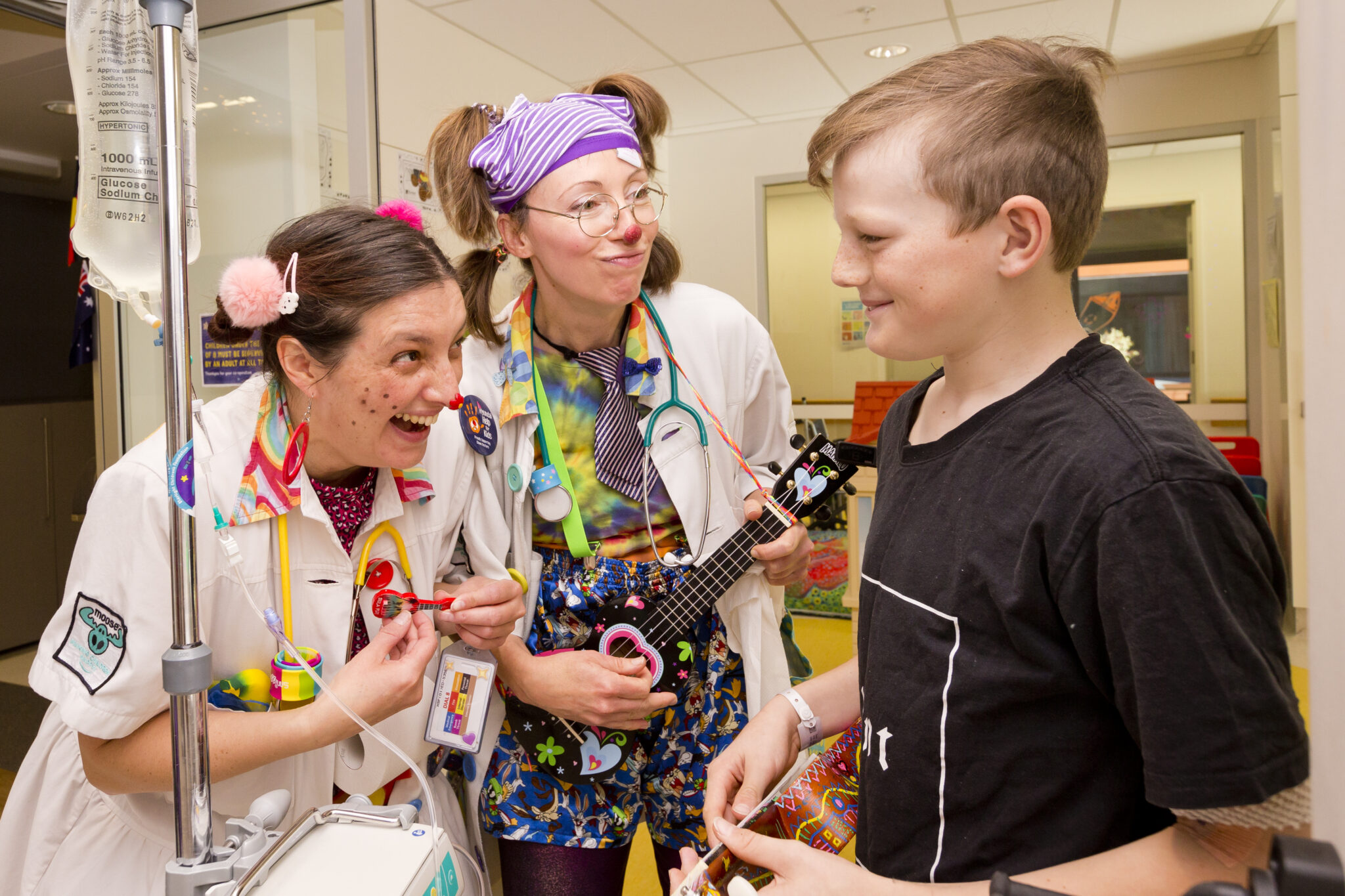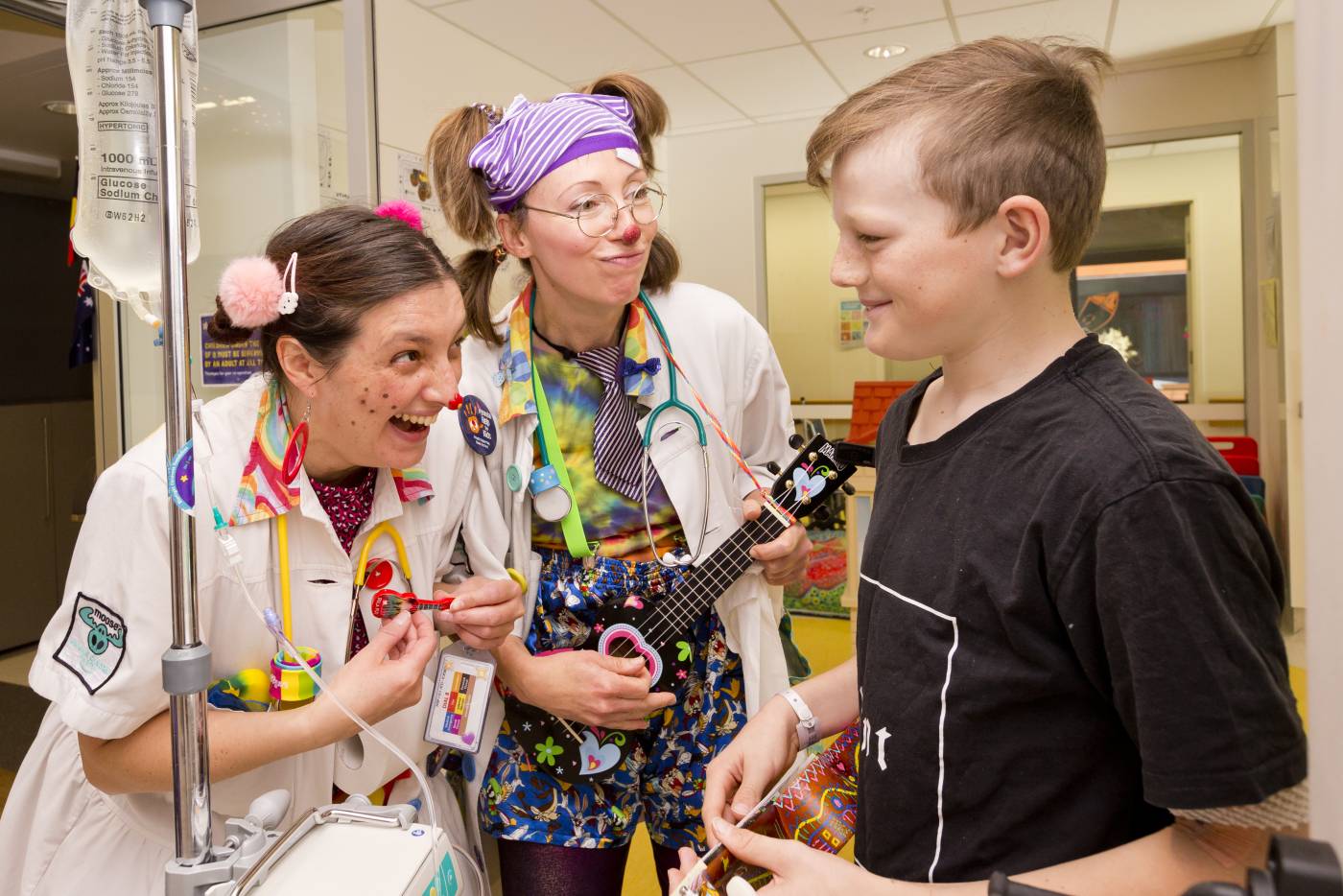 Clown Doctors
After the phenomenal impact within the Port Arthur community, the first regular Clown Doctors program was established at Sydney Children's Hospital Randwick in 1997, and at the Royal Children's Hospital Melbourne the following year.
We have since grown to have a continuous presence in 21 hospital and 1 hospice across Australia, bringing laughter, joy and human connection to sick children, their families, and medical health professionals.
Laughter Care
In 2011, we responded to the need for laughter therapy and human connection in the residential aged care sector and launched our first Laughter Care program in Melbourne (previously known as the Elder Clowns program).
The uncomfortable results of the Royal Commission into Aged Care Quality and Safety in 2021, highlighted the importance of our work and was praised by the Governor-General of Australia, David Hurley.